Altogether we are currently overseeing more than 4,650 flats and premises and around 1,900 parking spaces in the region of Pinzgau, Gasteiner Tal - Valley and in the city of Salzburg. Our well proven team will attend to your houses with full personal commitment. We distinguish between two main branches of property management:
General:
We understand property management as an ongoing control of our managed properties, continued consultations with the responsible care takers and cleaners, preparation of maintenance plans and the implementation of renovations and repairs etc.
The management of all incoming and outgoing payments through a trust account, automatic cash collection, preparation of detailed and easily comprehensible operational costs accounts, owner consultancies concerning legal problems and the representation of the owners' association before diverse authorities, etc.
In order to give you a detailed overview about our broad range of services offered, you find our broad list of property management services underneath.
We administer your property under the provisions of the Condominium Act 2002 and the current guidelines passed by the Austrian Federal Guild of Real Estate Agents and Property Administrators.
Detailed information:
Management of a trust account according to § 17 Abs. 3 WEG with the bank of your choice. The payment transactions will be processed through electronic banking and transaction fees are saved. Through this account all incomings and outgoings of the property will be processed, so that a thourough control is possible at any time.
We do trust accounting according to commercial principles.
We prepare a comprehensive annual statement at the end of each calendar and fiscal year according to the recommendations of the ÖNORM A 4000 and its dispatch to all property owners. This statement includes the following documents:
Accounting for property management costs
Accounting for reserves
Accounting for the laundry accounts
Accounting for the insurance clearing accounts
Assessment notice for the monthly advance payments for all property expenditures on the basis of the prepared outlook (economic plan)
We represent your property before administrative and fiscal authorities (municipality, local tax office, administrative district authority, provincial government office of Salzburg)
We prepare a monthly input tax return and forward it to the local tax office. Additionally we prepare a yearly VAT declaration for your property.
We manage and file all duly management related correspondences.
We manage your maintenance and repair reserves in the form of an interest-bearing asset (electronic savings account with your bank)
We view and check your property regularly.

Holding of property owners' meetings on site of the property depending on the necessity.
Insurance will be effected by us! Closing, monitoring and adjustment of the insurance contract for the property, repair of damages and assertion of damage claims with the insurance company.
We check the monthly advance payments of all owners, defaulters will be reminded by our automatic dunning process of their obligations. We remind you every 20 days.
We inform your house spokesperson in case of serious defaults of payment of a co-owner, further we assert the claims of the owners' association before the court (often several hearings and distraints are necessary).
We file all business documents, which are related to the management of the property for at least 7 years.
In the agreed trustees' fees all here mentioned services are included. For all additional tasks or tasks of the extraordinary property management the guidelines of the Austrian Federal Guild of Real Estate Agents and Property Administrators. fare applied. Even in such special cases we would be happy to assist you.
Appartementhaus Hintermoos
52 Ferienwohnungen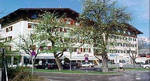 Wohn- und Geschäftshaus Rohrmoser, Saalfelden
4 Geschäfte und 16 Mietwohnungen
Shopping City Saalfelden
6 Geschäftslokale + 23 Eigentumswohnungen + 9 Garagen
Wohn- und Geschäftshaus Lofererstr. 26
1 Geschäftslokal + 4 Eigentumswohnungen
Wohnhaus Anton Wallner Str. 4A
1 Büro + 10 Eigentumswohnungen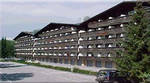 Wohnanlage Sonnrain beim Golfplatz Urslautal
129 Ferienwohnungen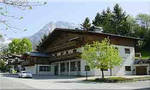 Feuerwehrhaus Hinterthal
8 Eigentumswohnungen und Zeugstätte Hinterthal